Search Engine Marketing (SEM)
Marketing today is technology centric. That doesn't mean you have to give up your time-honored standards. It simply means meeting your customer where they ARE. Your customers are surfing the web, watching YouTube, and connecting with their friends on social media – THAT'S where your business needs to be.
At Smart Marketing, we take an integrated approach to search engine marketing (SEM), creating a campaign to amplify your brand's message across many different channels and platforms. From a responsive website to Pay-Per-Click (PPC) and social media advertising, we'll give you a unified voice that will cut through the noise of every marketing platform.
We are a full-service agency offering a comprehensive menu of marketing tools. We will listen to your message and work with you to create a marketing strategy that will speak a message to your audience that is memorable, inspiring, and yes, EXCITING.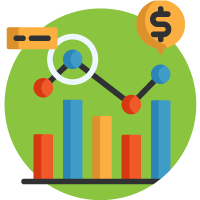 Pay-Per-Click Advertising
Success online is all about getting noticed by the search engines, and ultimately, your prospective customers. Pay-per-click advertising is a search engine marketing tool to do just that. PPC can help your business become more visible in search results, a HUGE benefit if you have a brand new website or you're just getting started with search engine optimization (SEO).
PPC allows you to choose your target audience, pick appropriate keywords, and define your own budget. The end result is highly targeted advertising that can bring pre-qualified traffic to your site and drive sales.
Re-marketing Ads
Do you already have traffic coming to your website but few conversions? Re-marketing ads target those individuals who've visited your site but didn't fill out a form, buy your product, etc. This keeps your business front and center in their minds. When they are ready to make a purchase or perform the task requested of them on your site, they'll have more brand awareness and know where to go.
Social Media Advertising
Like we mentioned before, your customers are spending a LOT of time watching videos on YouTube and connecting with friends on social media. Why not interact with them while they're there? Paid advertising on Facebook and other social media channels helps you do just that. Again, the audience can be targeted so you're reaching people you actually want to be your customers, not wasting ad spend on an unqualified subset of the population.
The beauty of search engine marketing is that you have the ability to reach out to the right audience at exactly the right time. That means qualified customers who are ready to CONVERT! Contact us to get started and learn how SEM can help grow your business.
Some of our most commonly requested digital marketing services include:
Website Design & Development
Mobile Site Design & Development
Search Engine Optimization
Email Marketing & Newsletters
Content Creation & Curation
Search Engine Marketing
AdWords, Pay Per Click, Paid Social Campaigns
Video Production & Video Editing
Take a look at our work, read about us, and if you are intrigued, contact us. We will be happy to talk to you about our services, our approach, and of course our costs.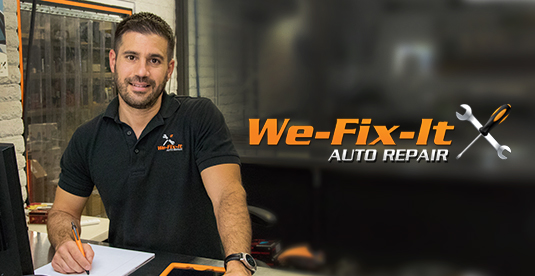 "As a small business owner, I have worked with a lot of other marketing companies in the past. They would promise the world but did not deliver results. I was referred to Olivia (Smart Marketing) by a friend. I met with her and I immediately felt the passion and dedication Olivia has for her business. Fast forward two years, my business has experienced great success and a lot of that we owe to Olivia and her team. Working with Smart Marketing has proven to be one of the best decisions we have made as a company! A huge thank you to Olivia and her team!"