Meet the Smart Marketing Team
The Smart Marketing Team comes from a variety of backgrounds with invaluable experience. Smart Marketing employees are fortunate enough to have a strong work/life balance by telecommuting from home, so everyone brings full-time talent to the table! Care has been taken to find the right mix of talented professionals to support the company's goals and bring our clients the best results.
Talented professional team dedicated to your results.
That is Smart Marketing.
"Friendly, Knowledgeable, Responsive, and Creative — what more could you ask for? I highly recommend Smart Marketing for any business that needs help with their online presence."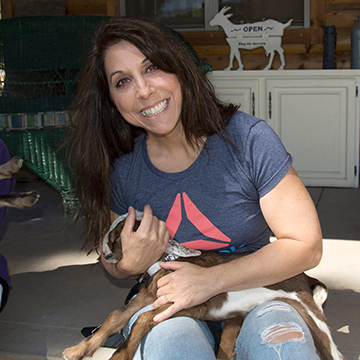 Olivia Hensley
Owner and Brand Warrior
Olivia Hensley founded Smart Marketing in 2004. She holds a Master's Degree in Media Relations/PR and has over 30 years of experience in the field of sales and marketing. When not managing Smart Marketing's daily operations or her wildly talented marketing team, Olivia is managing her home team, which includes her patient husband Steve, her children Jillian and Joey; their dogs Henry and Charlie, and their four cats (yes FOUR) whom are anti-social by nature and have asked to have their names withheld. In her spare time, Olivia enjoys spending time with her family, CrossFit, yoga, cooking, and occasionally holding baby goats.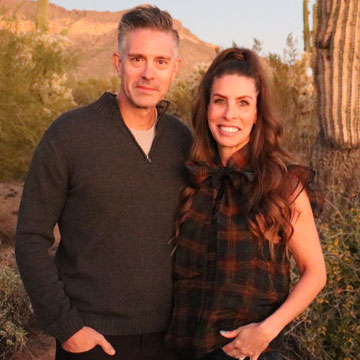 Tawnia Collins
Champion of Client Success
Tawnia Collins is a native of Arizona and currently lives in Queen Creek with her husband Patrick and their 6 dogs Chi Chi, Grace, Nico, Hope, Oscar and, Max. They have become empty nesters with their son and daughter both attending college in Arizona.  She has been a Web Developer for a little over 7 years among a myriad of other skill sets.  While having no formal degree, she has gained her web development experience from on the job training and has honed her skills by taking training classes.
When Tawnia is not working and spending time with her family, she volunteers and fosters for a local animal rescue, Back the Blue Pet Rescue. She gets great fulfillment finding animals their furever home.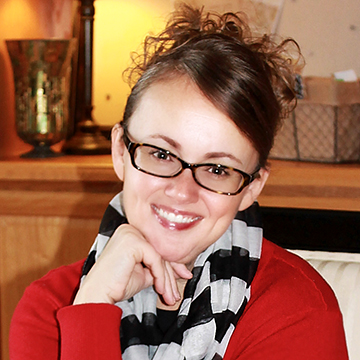 Rebecca Lucas
SEO / SEM Grand Master
Rebecca Lucas grew up in Detroit, and staying true to her Motor City heritage, aspired to become a mechanical engineer. College, on the other hand, dissuaded her of that notion. Having always been a voracious reader, she has a great appreciation for the power of the written word and its ability to influence and drive change in the world. Working to develop a client's content marketing and SEM campaign strategy gives her the opportunity to see this power in motion. Rebecca married her childhood sweetheart 30 years ago; four children and eight cross country moves later, she is now happily adjusting to life in the Boston area.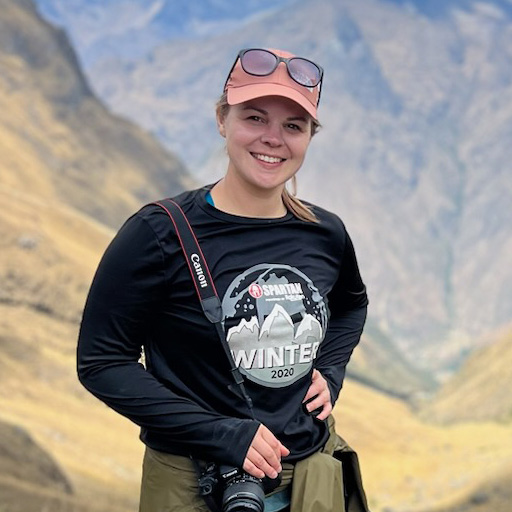 Nicole Mekker
Master of Creativity
Nicole Mekker earned her Bachelor's degree of Fine Arts, concentrating in painting and graphic design, from Alfred University in 2014. Outside of designing and creating things, Nicole's other passion in life is traveling. She has lived and/or studied in several countries including Japan, Spain, Costa Rica, and South Korea (and taken leisure backpacking trips to even more). In December of 2016, she joined the Smart Marketing team in December 2016 as a Graphic Designer and has since honed more skills in web development, video editing, SEO and more.
Nicole got engaged to her lifetime travel companion in the summer of 2022. She and her fiancé, Steve, live in Buffalo, NY and are excitedly planning their wedding for 2023.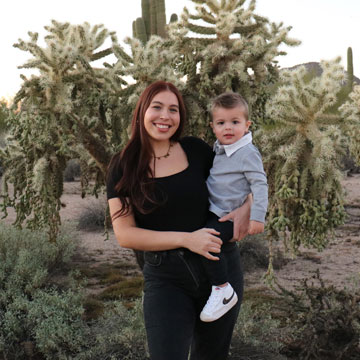 Alexis (Lexie) Crane
Captain of Multitasking
Alexis (Lexie) Crane is an Arizona native, however she is still not used to the heat even after 23 years. She resides in Queen Creek, Arizona with her adorable toddler son Mannix who is no doubt destined to be a lady's man. Despite being quite the home-body, in her spare time, Lexie enjoys watching movies, going on walks, and bowling with her family. While she has traveled outside of the U.S., her dream is to one day visit Italy and Ireland. Lexie joined the Smart Marketing team in 2020  and recently began Nursing School! This busy mom is very detail oriented and a great multi-tasker, making her a Captain at her craft.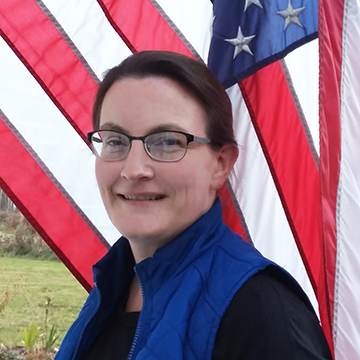 Gretchen Richards
Head Word Wrangler
Gretchen Richards earned her Master's Degree in Occupational Therapy from Russell Sage College in 2001. She soon found, however, that her real passion was not in the medical field, but in organizing, writing, editing, and paying attention to details. This led her to Smart Marketing where she uses her writing and editing skills to help clients achieve their marketing goals through blogs, social media, and other outlets. When not working, she enjoys reading, gardening, traveling with her husband and two sets of twins, and learning something new every day.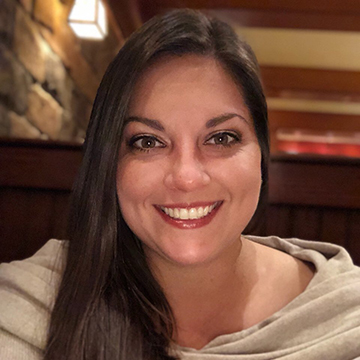 Brianna Steele
Copywriter and Social Media Queen
Brianna Steele Brianna has been with Smart Marketing since 2010. Middle school teacher by day and SEO copywriter by night, Brianna enjoys anything that keeps her creative juices flowing. When she isn't coaching tennis, basketball or softball, she is spending time with her gorgeous daughter Kylie (born 9/8/19), heartbreaker son Parker (born 08/06/21), her husband Bryan, their two cats Bella and Zoey and their extended family and friends (yes, in that order!). Brianna is passionate about anything Spain – she loves the language, history, culture and gastronomy!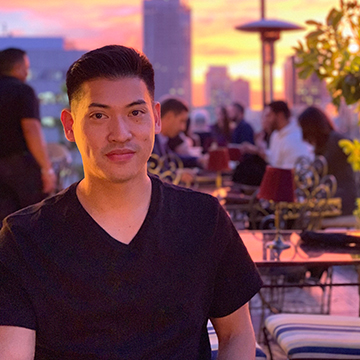 Joey Teng
Web Developer Wizard
Joey Teng has over 8 years of web design experience and holds a Bachelor's Degree in Economics. He enjoys the thrill of finding solutions to complex problems! Originally from Colorado, he is currently residing in Los Angeles, California. In his spare time, Joey enjoys playing basketball, traveling, hiking, snowboarding, and watching sports.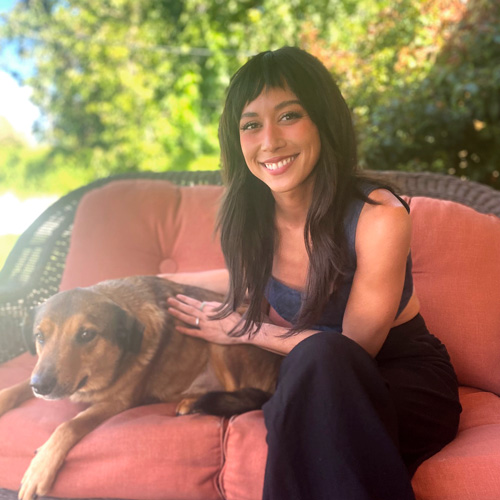 Hannah Sloan
Creative Copywriter
Hannah Sloan has always loved good storytelling, but she's spent the last few years trying to perfect her passion. After self-publishing a poetry book, she spent a year substitute teaching before devoting herself to full-time copywriting. Hannah is from Nashville, Tennessee, but currently loves living in Tempe, Arizona with her partner, CJ, and their dog, Herbie. When she's not writing, Hannah enjoys long walks to get coffee with her dog, practicing yoga, reading, and vegging out at home with her family.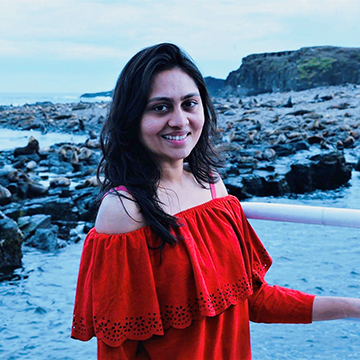 Rujuta Tamakuwala
Web Developer Queen
Rujuta Tamakuwala holds bachelor's degree in Information Technology with 7 years of experience in software development in IT. She is currently living in Melbourne with her husband Raj. She's enthusiastic and loves to solve challenging problems. Apart from her career, she loves spending time with her family. She is at her best when she's with her cousins.  In her spare time, she loves playing basketball, travelling and knowing about different cultures and traditions. Rujuta enjoys hiking and DIY activities in her leisure time.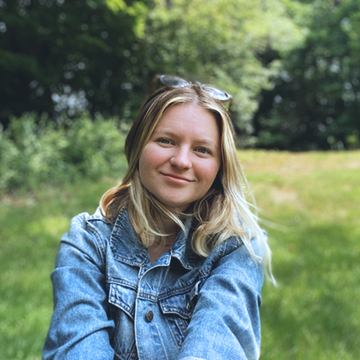 Grace Wilber
Designer/Marketing Maven
Grace Wilber is a graphic artist based out of central New Jersey. When Covid closed the store where she worked full-time in 2020, she decided to go back to school to pursue her love of all things design, graduating with a certification in Web Design. She lives for the warm weather, when you can most likely find her at the beach with a book and an iced coffee.